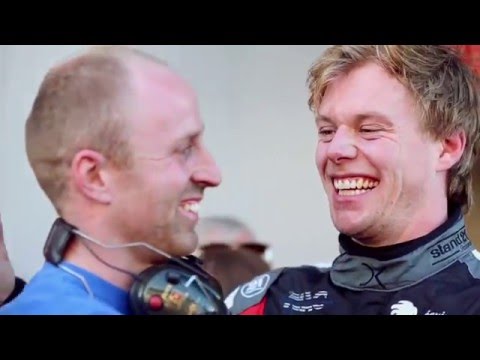 Hello everyone,
Last weekend, Philippe Mondolot David Zollinger and I have taken part in the 6h of Barcelona. First race of the Modern European Endurance Prototype Championship VdeV.
The team Palmyr receiving our race car only five days before the race, has impressed us managing to make the Norma M20FC reliable before the 6 hours long race.
Starting 17th, due to a strategy mistake upon rain's arrival, David climbed up in the top-3 relatively quickly and even managed to take the lead a few laps. After his relay 2:10, it was Philippe's turn to ensure a quality relay.
2 hours from the end, the task of ensuring my teammates' job was in my hands, with the order to preserve the tires to avoid a drop-off of performance. And driving "clean" for 2 hours allowed us to get on the 2nd step of the podium at the opening of the championship!
Great way to start the season, however we still have some job left to find performance and consistency in the tires. It is with the 2nd place overall that we await the next race on 22 and 23 April at Le Mans.
Sportingly
Fabien.